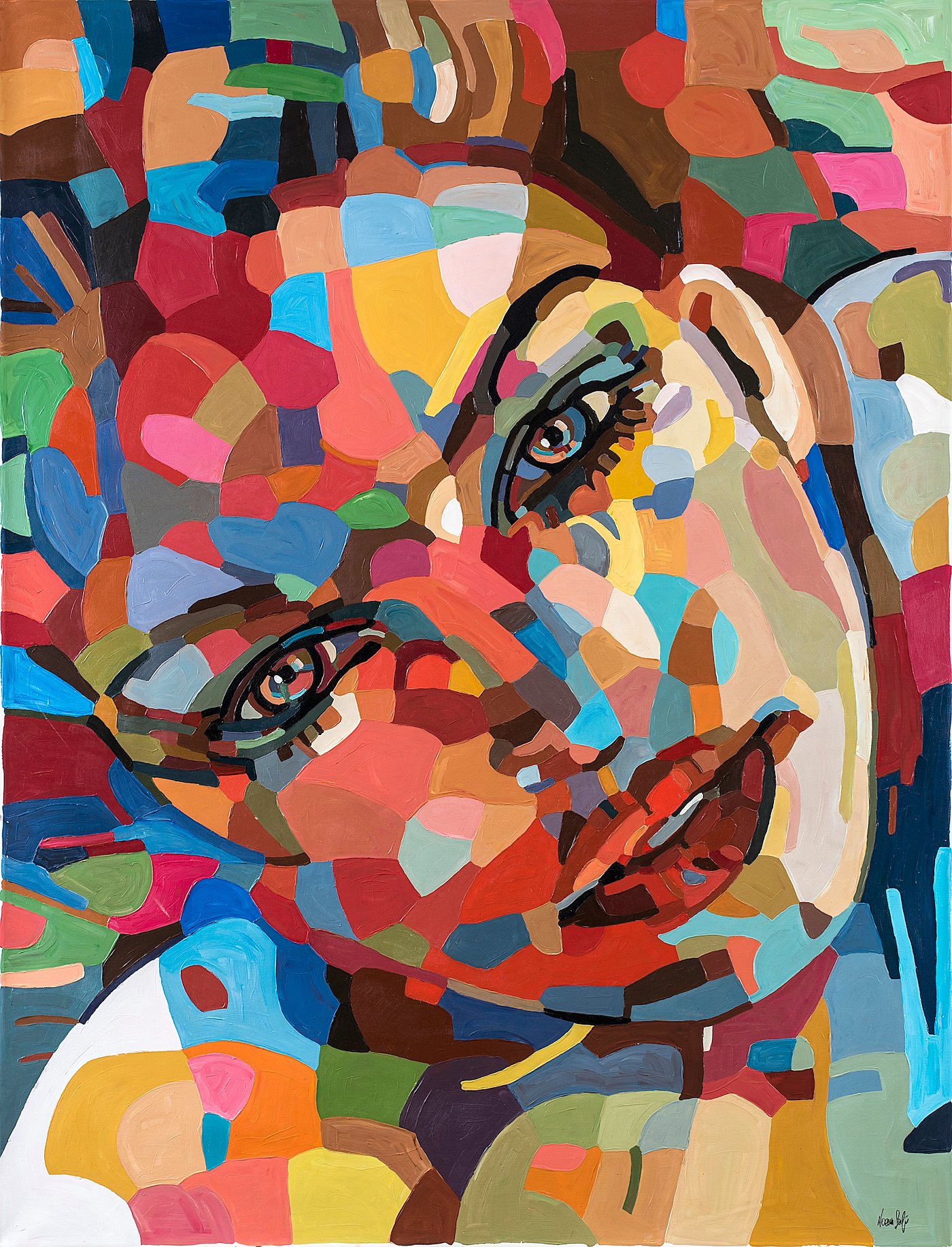 The person you are today is not the one you were yesterday and not the person you will be tomorrow. I like to think that I am learning from each experience and changing constantly to fit what I imagine and wish for.
I painted this piece in 2017 and now she is back and available in my studio.
"Are you keeping up with who you are?" , 160/120 cm.