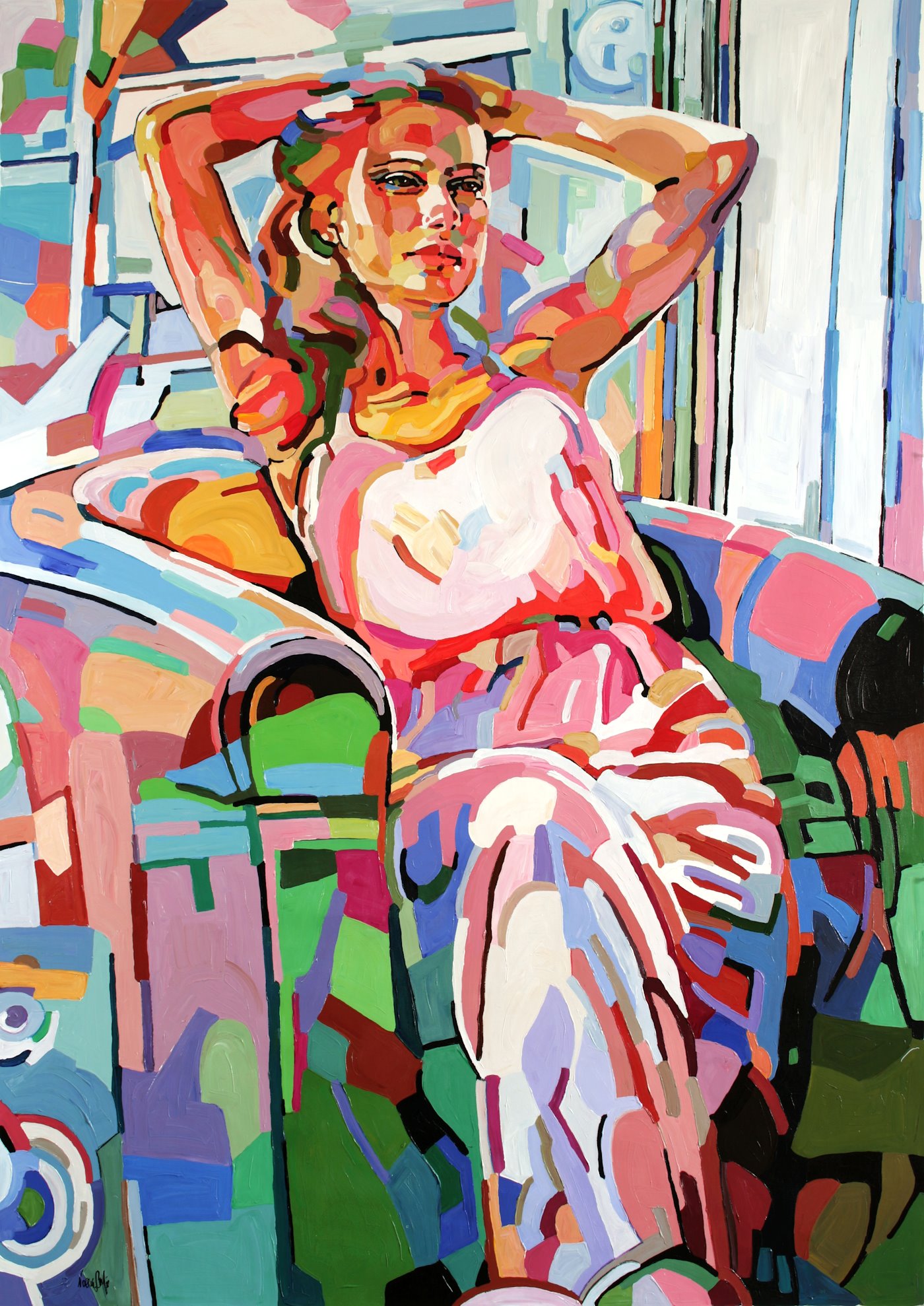 Over two years ago, on a sunny Friday noon, I suddenly saw her. I liked the way she hold her head and looked so sure of herself. Her eyes where calm and her hinted smile a little tempting.
This is how I painted her.I called this painting "Long time ago", 160/110 cm, painted in 2018.
Now available in my studio
.